Written by: Ozio Media
The real estate industry is extremely competitive, especially in a less than perfect real estate market.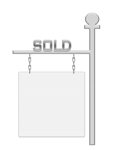 Agents are constantly on the lookout for ways to leverage themselves and put themselves ahead of the competition.
One of the ways this can be achieved is through great marketing techniques.
As an agent, each time you put out an ad or write up a property description, whether in print or on the internet, or post content to your website or blog, how do your ads and content compare to that of your competitors?
Do they standout or blend in with the rest?
An effective technique is to perfect your copywriting skills. Effective copywriting does many things to boost advertising and web content.
* Targets your niche audience
* Sends traffic to your site
* Makes your ads stand out
* Creates captivating headlines
* Provides beneficial information
* Keeps traffic coming back
* Increases conversion rates
Effective copywriting allows you to continue to communicate with your target audience.
Maintaining an interactive relationship with existing clients turns them into loyal clients who not only think of you, but turn to you for their real estate needs.
Loyal clients make referrals to their friends, neighbors and coworkers.
Copywriting is also an effective strategy for enticing new and prospective clients.
By using search engine optimization on your website, in your blog, and in your social media ventures, you can drive targeted traffic your way and away from the competition.
Essentially, real estate is a business and a business is a brand. The way to build your business and ensure that it's successful is to build your brand.
This is another area where using an effective marketing technique that amplifies your copywriting skills comes in. There are a number of ways copywriting is used to build a brand:
* Article writing
* Advertising
* Web content
* Social media
* E-mail marketing
* Newsletters
How has copywriting boosted your advertising and web content, helped to build your brand, and essentially given you an edge as an agent over your competitors?