Great Web Tools You Shouldn't Be Without
There are a lot of useful tools out there that can help you to build a solid internet business. In this list you will find tools that will aid you with everything from setting up your domain, to design, to online marketing.
Feel free to suggest additional tools in the comments.
Domains and Hosting
HostGator

One of the sites that offers web hosting is HostGator (http://www.hostgator.com). This site comes with unlimited web hosting and includes unlimited disk space, unlimited bandwidth, a free site builder, and an easy to use control panel.

HostGator offers several different options of web hosting plans, which include their hatchling plan, baby plan, and business plan. The cost of these plans start at $3.96 a month for the hatchling plan. The business plan starts at $10.36 a month and offers everything you need to start your business domain.
Enter oziomedia34 at checkout to receive 25% off.
Namecheap

Namecheap (http://www.namecheap.com) offers domains and web hosting options for your business or personal use. There are several web-hosting plans available through Namecheap, starting as low as $1.25 per month for an email-only hosting.
For those starting out, the basic plan offers 5 GB of disk space 250 bandwidth, 2 hosted domains, 30 sub domains, 5 FTP users, and unlimited email addresses for $35.40 per year. Namecheap also offers a Pro and Premium plan for those that need more disk space, bandwidth, and hosted domains.

Keyword Research
KeywordSpy

In order to boost your performance on search sites such as Google, keywords are important. Keywordspy is a product that offers a way for you to discover your competitors and which keywords they are using and their spending on Ad words.
Your database will be updated on a daily basis, giving you the best possible data currently available. Keywordspy offers over 127 million keyword combinations and additionally helps you find the most profitable keyword and ad copy combinations.

Branding
Social Media Customized Themes
Personal Branding Theme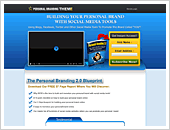 In order to increase your search engine ranking or create a professional online presence, branding is extremely important. Personal Branding Theme (http://personalbrandingtheme.com) offers a product that allows you to customize your WordPress blog, design Facebook fan pages, use twitter background themes, and YouTube channel designs.
Currently, Personal Branding Theme offers two different packages, a gold and a platinum option. These offer five themed designs, multiple blog page templates, customizable sidebars, and an unlimited user license. Additionally, Personal Branding Theme comes with guides to customization, online branding, WordPress training, and social media directories.
Theme Optimization
PopUp Domination
This tool will create a lightbox opt-in for your site that is unavoidable for your readers when they come to your site. Some users have reported increases in opt-in rates of up to 500%. It also works with email marketing list providers including Aweber, GetResponse, and MailChimp.
Popup Domination will completely change your thoughts about popups when you check out the slick design that this tool uses.

Website and WordPress Themes
epubtemplates for Kindle and Nook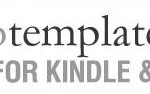 When publishing an eBook, it is important to make sure that it is properly formatted for both Kindle and Nook in order to increase sales. No one wants to read an eBook that is incorrectly formatted.
Epubtemplates is a product that offers a simple solution to formatting your eBooks for use on both the Kindle and the Nook. The product is just downloaded after purchase from http://www.epubtemplates.com and offers a guide with video tutorials to use. You will simply copy and paste your eBook into the MS Word template that is provided and then upload your file to either Amazon or Barnes and Noble.
Socrates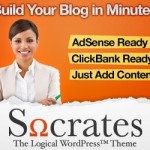 When working through WordPress, it is important to make sure that your page stands out from the rest. Socrates (http://www.socratestheme.com) is a product developed by marketers for marketers, and offers a built in header generator with 230 niche header designs.
Additionally, you can upload your own headers. There are customized styling and color options and dozens of different backgrounds to choose from. Adsense, affiliate, and ClickBank ad bars are available as well as a social media slider. After ordering the product, you will have access to video tutorials that guide you using the product.
WP Squeeze Page Plugin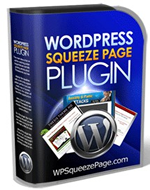 For internet marketers that are using WordPress, it is important to have a fast way to put sales pages together that are attractive and well designed. WP Squeeze Page Plugin (http://www.wpsqueezepage.com) offers an easy way for anyone to increase their sales rank page on WordPress.
WP Squeeze Page Plugin is designed for use on WordPress and offers a way to boost your rankings through search engines in half the time it would take to wait for the search engines to crawl through your page. The product comes with a 60-day money back guarantee if you are not satisfied with the results.

Research Tools
Micro Niche Finder
If you are looking for a niche in the market that has been left untapped, Micro Niche Finder (http://www.micronichefinder.com) will help you do just that. The product offers a way to search through niche markets that have yet to be discovered by the masses.
There are a few different ways to make money using the product. The first is earning commission from simple one-page articles, the second is through AdSense pages, the third is through creating private market labels, next is through building the market through Squidoo lenses, and finally creating eBay feeder pages. This product has video instructions on how to use each of these techniques to make money.

Sales and Marketing Training
Brian Tracy

A sales training course called "High Performance Selling" can provide new insight into techniques that increase success. Other satisfied professionals have called the program timeless and revolutionary. One user declared it "This is the best sales training tool I have ever seen."
"How to Master Your Time" is another program that can help anyone be more productive with less time. Here Brian Tracy shares his wisdom for shedding the stress and managing time not only for your business, but also for your life.
Personal development, sales training, business training, and time management are all topics discussed throughout the site and within the products available. Read through the blog and see what kind of information is presented and how it can be applied to business and to life in general. Not only will these techniques help run a business and sales program more effectively but they can improve life outside of work and allow you to do the things you've always wanted to do.