Three very obvious things that we have found that online businesses most often overlook and those things are hurting their businesses every single day.
The most effective way alternative energy companies can stand out from the competition is to develop an Internet marketing campaign that can draw attention. In order to do so, firms have to determine three important factors: What is the message to be delivered, who should this information get to, and how should it be disseminated?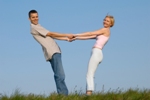 Take some time and analyze your website. If you were a first time visitor what would the content on your site tell you?