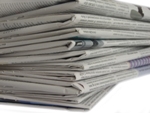 The Growing Importance of Real Estate Ads to Your Real Estate Business
Most real estate agents now put their listings on line, which makes writing effective advertising more important than ever. There are many competing adverts out there, so writing enticing ads for your real estate listings needs to be a priority.
The online real estate market is a growing one and the majority of homebuyers now look for properties online. This means that online real estate advertisement is a great way to expand your buyer base with very little additional work
Real estate lists work especially well if you do not have the money to spend on a flashy website. Many are choosing to rely on their real estate listing placements, together with a squeeze page (landing page), rather than a full website.
What a Poor Real Estate Ad Can Mean To Your Business
The bottom line is, poor real estate adverts that are ignored by buyers can lose you major amounts of money. If are not writing enticing ads for your real estate listings and your ads do not engage readers you are unlikely to get leads.
Tips for Writing Enticing Ads for Your Real Estate Listings
Writing adverts is not difficult, and by using these three tips, you can write great real estate advertisement copy every time.
Do not use unnecessary and uninformative jargon. Sales language does not equate to sales.
Be concise and stick to the main features of the house, using simple active language.
Include a catchy headline and the price within your ad.
Here is an example of how a typical real estate advert can effectively use these tips and also how small mistakes can mean less engaging copy.
"A charming 2 bed and 1 bathroom home, containing classic lines, positioned in the center of one of Toluca Lake's most sought after locations. The house is light, bright and spacious, with a living room and dining room suitable for formal occasions. The living room contains classic features like a wood burning fireplace. The dining room has access to the back garden through sliding French doors. The kitchen contains granite topped work surfaces and new cabinets, together with a cozy nook suitable for breakfasting."

The ad is full of features. When a prospect reads the advert they will get a real idea for what the house looks like and the chronological process of the content allows the reader to imagine they are walking through the property.
Features are also linked to function; it clearly states that the dining room and living rooms are suitable for "formal functions" and highlights the use of the kitchen nook for breakfasting. This will allow prospects to envision themselves living in the property, potentially visualizing their formal occasions, or breakfasting with the family. Including great feature information is key to writing enticing ads for your real estate listings.
Although the description doesn't use overly flowery language, there is an instance when the advert uses a word that may be misconstrued. "Charming" is a word often used by real estate agencies in two different ways; charming often describes a house with traditional features, but, it also is used to describe smaller houses that are "charming and cozy".  Avoiding language that sends mixed messages is best.
Another issue is the passive language of the advert. Although the advert does indicate the dining room and living room could be used for formal occasions and the nook for breakfasting, it does so in passive language. This forces the reader to work harder at imagining how the property could fulfill their needs and relate to their daily lives.
As you can see a few small changes could have made this abstract more engaging. It takes very little time to apply these tips to your own copy to guarantee better results.