Make Money With Ozio Media Referral Program
Why Should You Give Referrals?
Referrals are often a way that companies find their most trusting clients. When a friend, business associate or family member refers you to a company, you already know what you can expect from the services you receive.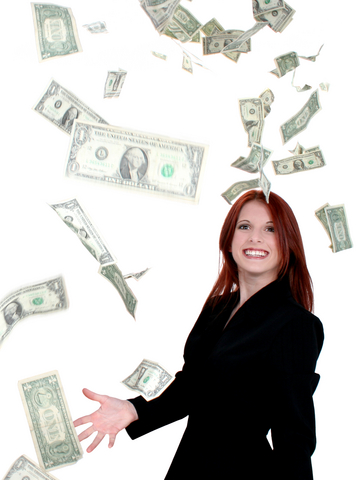 When you are satisfied with the services you receive, it also raises your confidence in your friend, family member, or business associate's judgment.
Why Should You Give Ozio Media Referrals?
When you refer Ozio Media to someone you know it is beneficial not only to the other party, but yourself and our company as well.
When you refer our services to your colleagues, you are not only making money; you are also helping them to find the services they need to grow their own businesses.
Why Don't We Just Get the Clients Ourselves?
We are often too busy working on projects, improving our services, and working with our existing clients to go out and look for new clients on our own. We do our best to keep all of our clients happy, not only because that's our job, but also because we believe in the power of "word of mouth"; our reputation is not something that we take lightly.
How Do I Make Money?
If you have used our writing services before, or have found us through our blog or other advertising methods and believe we would be a good fit for someone you know or work with, we greatly appreciate your referrals.
All you have to do is tell your friends, family members, or colleagues about our services, and have them mention your name and contact information when they contact us.
How Much Do I Get?
When you refer someone to Ozio Media, we will reward you with a payment, through PayPal, of 10% of the new client's first invoice as our thanks to you.
We will notify you immediately as soon as the new client sends his or her invoice payment and send you a payment.*
We appreciate your help and for taking the time to tell others about us!
If you plan to send us referrals at a high frequency per month, please contact us to learn more about our high volume referral commissions structure.
*Please note that your account must be current with all outstanding invoices paid in full in order to be eligible to receive a payout. If any outstanding payments are owed on invoices, these payments must be made before a payout in referral fees will be issued. Future referral fees cannot be used to credit past due invoices.
Eligible referrals cannot be currently doing business with Ozio Media. Payments for referrals are made on sale transactions that take place for a period of up to 1 year after the date that your referee contacts us initially.