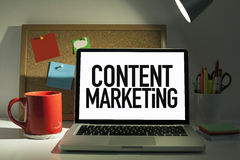 Q: How does content marketing help local businesses?
---
A: Content marketing can do many important things for your business including building brand loyalty, improving your SEO and attracting new customers.
With the recently updates to Google's algorithm that place more importance on local and mobile search, content marketing can help to increase your visibility in the search engines by:
•  ranking your business for popular keyword searches
•  increasing traffic from location-based searches
•  help you compete against other businesses in your area
In addition, content marketing is effective for building brand authority.
By publishing new content about your business and your industry, you have the opportunity to establish your business as an authority.
Content marketing helps to keep existing customers engaged while helping you to attract new customers.
Here's an example of how local content marketing can be effectively used for a roofing company:
If you own a roofing company, you can use content marketing help to demonstrate to potential customers that your roofing contractors are more knowledgeable than other businesses in your area by ranking for the long-tail, city-specific versions of popular search keywords.
You can also use content marketing to discuss trends in the roof repair services industry, including new products and repair techniques and then relate the content back to your specific service area.
You can publish videos that demonstrate the quality of the work that you perform and help potential customers to develop an emotional connection with your business.
Then, start a video advertising campaign to promote these videos to homeowners in your area.
Your content strategy may also include sales pages and landing pages to attract new business that feature local keywords.
If you would like to learn how to incorporate local search into your content marketing, request a quote and we'll provide you with recommendations that are personalized for your business.
---