Written by: Ozio Media
Are you looking for a creative way to expand your blog? As a blogger you probably have compiled a long list of posts on various topics.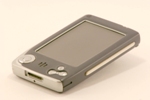 Are there a handful that really standout or have created a buzz? There is a way to turn the best of your blog posts into something more. Create an ebook.
Ebooks are another way to earn a profit or create an incentive to entice followers to your blog, website or opt-in lists.
The best part about creating an ebook based on your blog is that you already have bountiful content at your fingertips. Since the content is already yours, you keep the distribution rights and can manipulate the content anyway you please.
Choose a Topic and a Purpose
You may blog about an array of topics within a niche or a different topic each week. Choose a topic from within your blog and stick to it.
Now that you have selected your topic of choice, what is the purpose of your ebook? Are trying to educate, create a manual of some sort, or entertain your audience?
Build Pages
Decide how long you want your ebook to be whether it's a couple of pages or chapters. Convert each post on your topic of choice into a chapter.
Use the titles of posts for chapter headings and as your index. This will make navigating and finding information in your ebook fast and easy. Make corrections and add or remove content as needed.
Put the EBook Together
Decide on whether your ebook will be downloaded as a pdf or html file. It's important to compile your book into one conveniently downloadable file.
There are free ebook templates available for download on the internet which can be used to put everything together.
As always, read, edit and reread your ebook before distributing it. Are you going to sell your ebook for profit or use it as a freebie?
Once the ebook has been compiled, it's time to market it and spread the word about your new creative work.